Civic Center Park, Denver's first historic landmark, is about to become more accessible thanks to the Denver Civic Center Monuments Project. 
The Civic Center Monuments Project, an initiative of Denver Parks & Recreation and Arts & Venues, recently received a $2.3 million grant from the Andrew W. Mellon Foundation's Monuments Project Presidential Initiative to fund projects that will improve the park's accessibility and celebrate those who advocated for equity in the Mile High City. 
Civic Center Park was created to be the public gathering space for Coloradans to celebrate our state's victories and advocate for a more equitable future. This grant will fund three projects that serve as opportunities for the park to more equitably represent, serve and evolve with our community in the years to come. 
First, the funds will support the design and construction of an installation in honor of Denver's "Gang of 19".  The "Gang of 19" was a group of leaders from Denver's disability rights movement who gained notoriety in 1978 for protesting the lack of accessibility on public transportation. To demand more services for people of varying abilities, these activists blocked buses at the intersection of Broadway and Colfax, streets that run next to and through Civic Center Park. Their historic actions resulted in major accessibility changes to public transportation in Denver and contributed to the passage of the Americans with Disabilities Act in 1990.
The funding will also support a thorough monuments audit of the park to ensure the installations more completely and accurately represent the state's historical context and modern day landscape. This audit will include a review of the city's removal of the controversial monuments in response to the 2020 protests following the murder of George Floyd.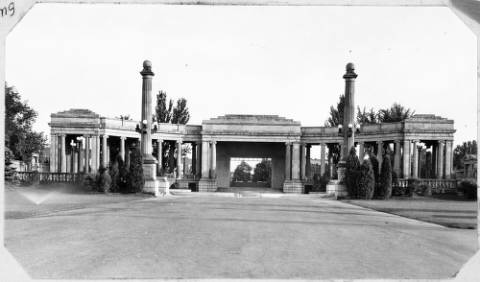 In addition to the installation and audit, the grant will fund renovations that will make the Greek Theater legally accessible for the first time in its history. Civic Center Conservancy looks forward to supporting Denver Parks & Recreation and Arts and Venues through the completion of these three important projects. 
According to Denver Arts & venues leadership, the goals of this project are to gain a deeper understanding of the history and public perceptions of monuments in Civic Center Park. Social justice and community voice will be prioritized throughout the process.
Civic Center Conservancy is honored to support the partners in the Denver Civic Center Monuments Project to make the park a more equitable, accessible place where everyone in the city can come to play, pause, process and participate in our city's progress.